Professional Development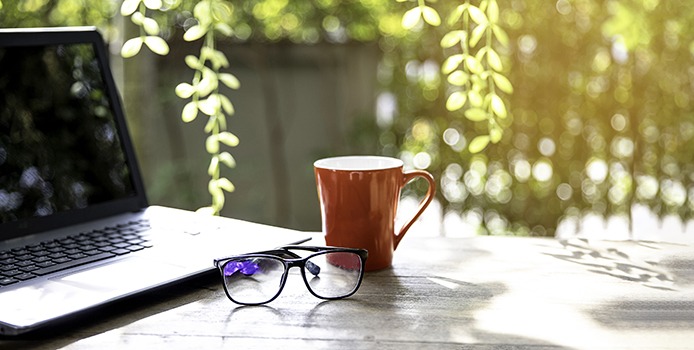 NC-NET Academy Course Schedule
Spring 2023
Scheduled Courses
Enriching Courses by Crossing Content Boundaries
March 10 – April 21, 2023; final projects due April 30.
Early enrollment enrollment opens February 20. Open enrollment begins February 22.
Enrollment is closed.
Format: 7-week facilitated course with weekly objectives, discussions, and a capstone activity in Week 6. Course completers receive a professional development badge and stipend.
Career and technical courses offer the ideal integration points for concepts from math and science or for cross-pollination with applications from multiple program areas. In this course you are asked to bring both your technical expertise and your creativity to the instructional design process. This course is designed to open the door to greater student engagement and content understanding by building on existing student interests. You will select from a variety of proven strategies (e.g. case studies, project-based learning, workplace scenario problems) to use as the foundation for your capstone lesson. Collaboration with your colleagues in the course is welcomed.
---
Cyber for Non-IT Instructors
March 31 – April 24, 2023
Early enrollment opens March 1. Open enrollment begins March 3.
Open enrollment is now available.
Format: 3-week facilitated course with weekly objectives and discussions.
Course completers earn a professional development badge.
While responsibility for cybersecurity may technically fall within the IT department, cyber awareness and cyber safety are for everyone. How can you help keep your college system secure? What kinds of cyber incidents are happening to companies in your discipline? In this course we will explore the hidden world behind your keyboard, programs, apps, and smart devices and learn how to prevent electronic intrusions and information theft.
---
Habits of Happy Teachers: Perspectives on Thriving in Education
April 15 – May 19, 2023
Early enrollment opens March 29. Open enrollment begins March 31.
Format: 5-week facilitated course with scheduled weekly objectives and discussions.
Course completers earn a professional development badge and stipend.
Teaching has always been a demanding field, requiring intellectual curiosity, creativity, and stamina. The restrictions and adaptations the pandemic required of the educational environment stressed faculty and students in a multitude of ways. Excitement and motivation for teaching and learning is still in recovery mode. This course provides opportunities for reflecting on our experiences, drawing inspiration from our colleagues, exploring habits that promote wellness, and regaining our "spark." You will come away with fresh perspectives on educator social-emotional support, stress management, motivation, supportive relationships, successful habits, and much more!
---
On-Demand Courses
Self-enroll and start anytime
Start Teaching Today  for New-to-Teaching CTE Instructors
This is a 4-course series. Completers of each course receive a mini-badge; completers of the series earn a professional development badge.
What Do I Need for the First Day of Class? ENROLL
You've been hired for your professional experience and subject-matter expertise but have never taught. Now what? If you are unsure about where to begin, this is the course for you. You will have access to tips and tools that will help you launch your successful teaching career. The other courses in this strand will then help you take it to the next level.
How Do I Create a Positive Classroom Climate to Support Adult Learners? ENROLL
Learning environments play a key role in establishing classroom climate. Both physical and online classrooms need to optimize positive student interaction with the content, each other, and the instructor. In this time of both human and computer viruses, safety is a fundamental consideration. You will also want to consider how socio-emotional factors impact adult learning. How does providing frequent communication, setting clear expectations, and practicing inclusivity help you build a supportive, respectful climate? This course is designed to help you examine the total learning environment through your students' eyes.
How Can I Enrich the Learning Experience? Making "A-ha!" Happen ENROLL
Student engagement with the concepts they are learning provides more "a-ha!" moments (and content retention) than memorization plus testing or other low-engagement teaching methods. What you might not know is that it makes teaching more fun when you are the facilitator not just the content provider. Hands-on learning is a natural fit for career and technical education but hands-on is only part of the active learning toolbox. In this course you will be introduced to a range of student engagement strategies and will select 1-2 to integrate into your teaching practice.
How Do I Know What They Know? Incorporating Authentic Assessment Practices ENROLL
While our students take myriad assessments over their educational career, they probably only remember the summative, high-stakes tests—like those for professional certification or licensure. But formative, low-stakes tests (and other assessments)
Coming Soon:
Employability Skills for Student Success in the Workplace
This is a 3-course series. Completers of each course receive a mini-badge; completers of the series earn a professional development badge.
Effective Workplace Communication – Available April 28
Effective workplace communication requires a set of skills—verbal communication, active listening, professional writing, and awareness of nonverbal communication—that can be taught or reinforced in college courses. This course will help you expand your course content to include opportunities for students to demonstrate expected workplace communication protocols for presentations, interviews, and professional emails that are equally helpful in their college courses.
Critical Thinking for the 21st Century – Available May 12
Our students have millions of resources for answering simple questions at their fingertips. But memorizing or searching the internet is not very intellectually stimulating and the knowledge gained is not likely to stick in any meaningful way. What if we took a page from the healthcare, criminal justice, or automotive syllabus and challenged our students with problem- or case-based learning? In this course you will learn how to teach critical thinking processes such as analysis, application, synthesis, and reflection and develop activities for students to practice using them.
Collaborative Problem-solving – Available May 26
Collaborative problem-solving calls upon both effective workplace communication and critical thinking and adds teamwork to the mix. Whether students love working in teams or hate it, they can't avoid it. In nearly any workplace setting—fire station, clinic, manufacturing plant, restaurant—students will eventually work as a team to think creatively and practically to resolve issues. Learn how to lead them through the team formation, action, and debrief processes and most importantly, how to resolve disputes that sometimes arise.
---
Questions? Please email academy@nc-net.info for additional information.